Los Angeles Harbor's Premier Marina
Gracing the southern portion of explorer Juan Rodriquez Cabrillo's discovery, lies Cabrillo Marina, the centerpiece of Port Los Angeles' West Channel. Cabrillo Marina is the perfect location for berthing recreational vessels and offers visitors a full range of leisure activities. It accommodates both large and small recreational vessels, 885 permanent boat slips from 25 to 75 feet long. Cabrillo Marina is a great way to begin a fun filled nautical experience.
Cabrillo Marina is close to major airports, has easy access to freeways and is closest mainland marina to Catalina Island. With our reciprocal berthing, Cabrillo Marina boaters are free to stay at any of our other locations, free of charge.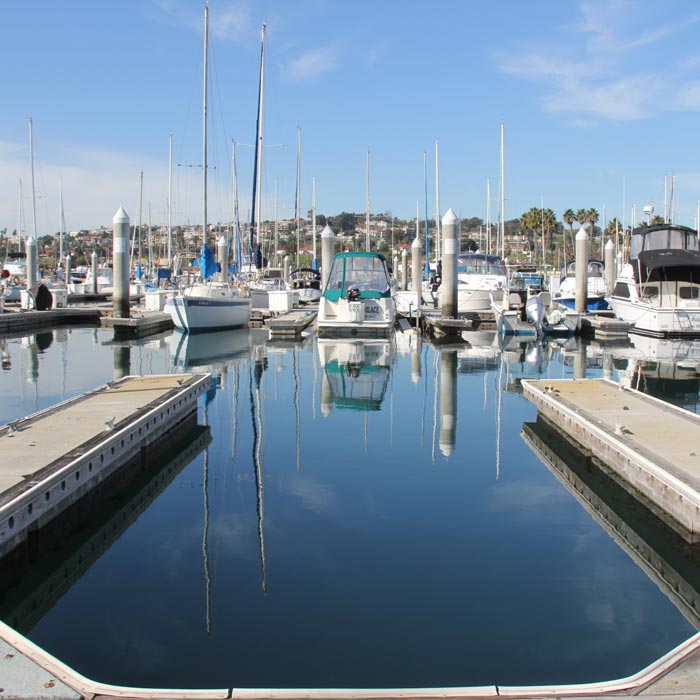 Long and Short-Term Slip Options
Our goal is to ensure boat owners throughout the Los Angeles area have marina facilities that enable them to get the most out of their time owning a power boat, fishing vessel, sailboat, or pleasure yacht. With flexible mooring options, easy access, and all you need for a productive day, Cabrillo Marina is your best choice. Contact us to learn more about boat slips.
Activities and Local Attractions
Take advantage of fun and exciting activities during your stay. Explore food, events, shopping, and historic sites at the LA waterfront area. Visit the Maritime Museum, Point Fermin lighthouse, and the Korean Bell of Friendship. Stroll west harbor to enjoy restaurants, small shops, and recreation. Visit little Italy for shopping and cultural events or stock up on fresh produce at the weekly San Pedro farmer's market. For a family-fun adventure, explore kid-friendly interactive exhibits at the Cabrillo Marine Aquarium, watch dolphins at Point Fermin Park, and learn about seals and sea lions at the LA Center for Marine Studies.